OEG Offshore's successful participation at the ADIPEC exhibition last month underscores its commitment to innovative, sustainable, and compliant solutions for the offshore energy industry.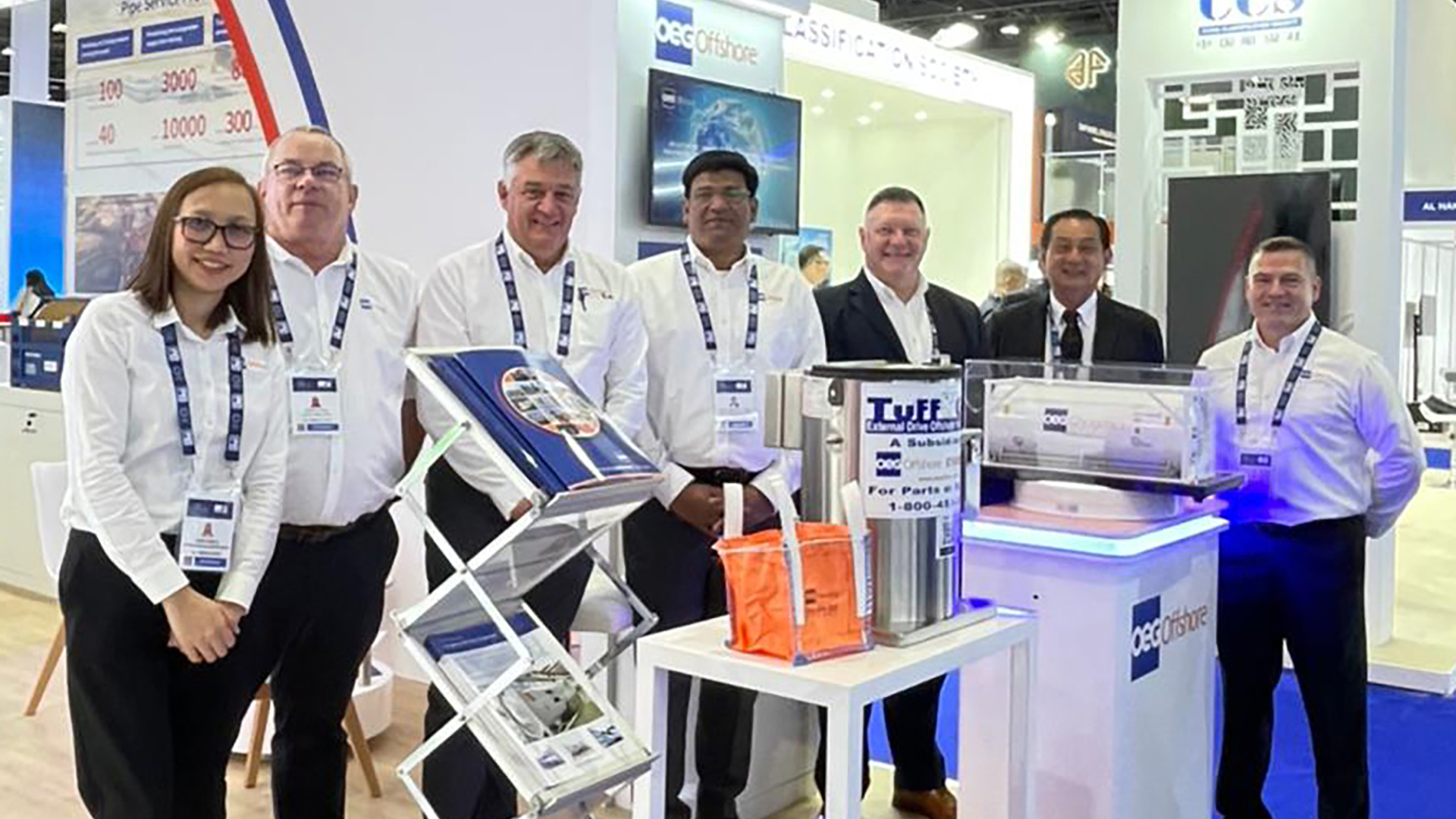 The company's exhibition stand highlighted their comprehensive range of reusable offshore cargo handling units and deck equipment alongside Enviro-Pak waste management solutions and ISO cryogenic tank containers, all designed and built to meet the latest international standards.
The positive reception and heightened interest in Enviro-Pak's offerings at ADIPEC underline the industry's growing focus on sustainable and cost-effective waste management solutions. The company's standout product, the Tuff Gut food grinder, sparked significant interest and numerous enquiries from visitors.
Chris Kleinhans, OEG Offshore's Regional Director for the Middle East, commented,
"OEG's innovative solutions are driving forward progress in the offshore industry. Our considerable investment in the region over the past two years has expanded our fleet and driven customer support, evidenced by significant growth in the region overall."
"Our investment is not only in new innovative solutions for the region's requirements but equally in the development of aftermarket support capability, infrastructure and subject matter experts to forge OEG's ambition into new market segments of strategic significance to OEG Middle East and our regional partners in Saudi Arabia and Qatar."
OEG's state-of-the-art ISO cryogenic tank containers also received widespread attention from ADIDPEC delegates. The specialist tank containers provide sustainability, safety, and efficiency to the industrial gas market for the storage and transportation of refrigerated gases.
Blue Manta International, an OEG distribution partner, also marked their presence by forging useful connections for their range of standard and bespoke spooling units, sheave wheels, pressure test equipment and associated services available in the region.
The Enviro-Pak team further enhanced their presence by conducting training sessions with the regional Middle East team, illustrating the features and benefits of the Enviro-Pak waste range. These units, compliant with International MARPOL 73/78 Annex V standards, offer a cost-effective and environmentally friendly solution to offshore waste management.
OEG Offshore's successful participation at ADIPEC has further solidified their position as a leader in offshore equipment solutions, with the largest global fleet of DNV 2.7-1 certified containers, baskets, tanks and modules for sale and rental.